Library
Welcome to The Library
Staff
Librarian: Mrs McGilloway
Assistant Librarian: Mrs Toft
Opening Times
8:15-4.15pm Monday-Thursday
8:15-3.45pm Friday
Borrowing Books
How many books can I borrow?
Years 7,8 & 9: 3 books
Years 10 & 11: 4 books
Years 12 & 13 : 6 books (plus any text books needed for studied subjects)
How long can I keep my books?
Books are issued for two weeks but can be renewed if students have not finished reading them. GCSE & A-Level text books are issued for the school year.
Our library catalogue is available in school or from home for students and staff here:

Booklists are available under Quick Lists
Twitter
Library Clubs
Calling all bookworms and comic fans, the library is currently running two clubs during Tuesday lunchtimes in Week 1 & Week 2. Week 1 is 'The VIP (Very Important Pages) Book Club' and Week 2 is 'Manga Club' sharing Comics & Graphic Novels.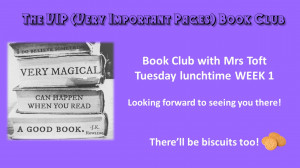 Information for Parents & Carers
Library Events
Special reading-related events run throughout the school year, including author visits, quizzes, competitions and the annual book fair.