Gordano Students Share Jars of Joy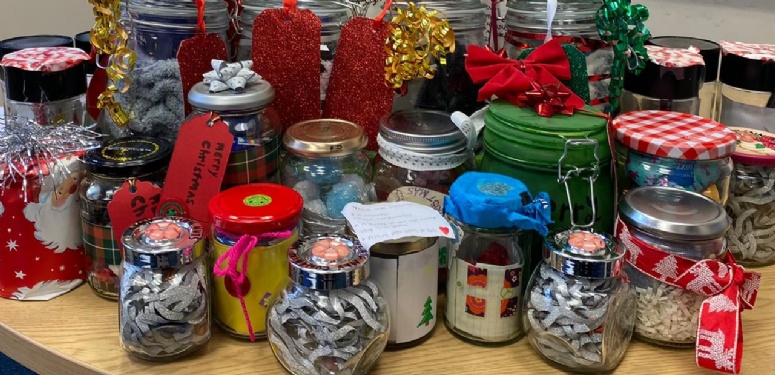 In the run up to Christmas, many Gordano students took part in the "Jars of Joy" project.
This project involved filling jars with small items such as hand soaps, letters, peacock feathers and chocolates. The jars were then decorated and delivered to the local charity Alive Activities (www.aliveactivities.org). The charity works closely with care homes to engage older people creatively through activity sessions, and helps reduce their social isolation by connecting them to their local communities.
This initiative was a fantastic way for our students to support others in the community, spreading joy with their gifts and letters. Isobel Jones, CEO of Alive Activities said " We were delighted to receive such a large number of "Jars of Joy" from Gordano School. It brought a lot of festive cheer to the care home residents. Projects such as this really help older people feel part of their local community."