Merry Christmas from Gordano Music Department​​​​​​​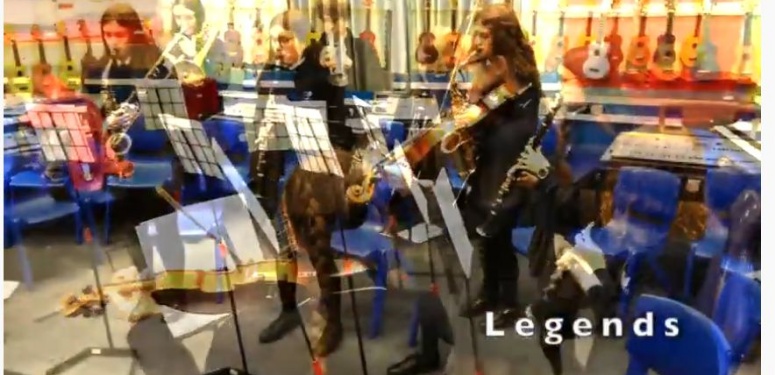 The Music department have been really busy this term preparing some musical highlights to share with the school for our final term assembly.
See below links to the six videos; enjoy our rendition of Merry Christmas Everybody, hear Gordano's Year 7 choir singing 'This is me - Stronger.' Delve into some festive musical highlights and orchestral pieces from across the Year groups. Click the links below each image to view the videos.

These videos were all created from 14 different bubbled rehearsals held every weekday morning excluding Monday's with three to four rehearsals, run by our dynamic music and drama trio; Mr Guerrini, Dr Humphries and Mrs Day, alongside a fantastic cohort of 120 young musicians making music at Gordano School.
Thanks to everyone who contributed for their commitment, hours of practice and fortitude.