Gordano Music Department​​​​​​​ Videos - Watch Here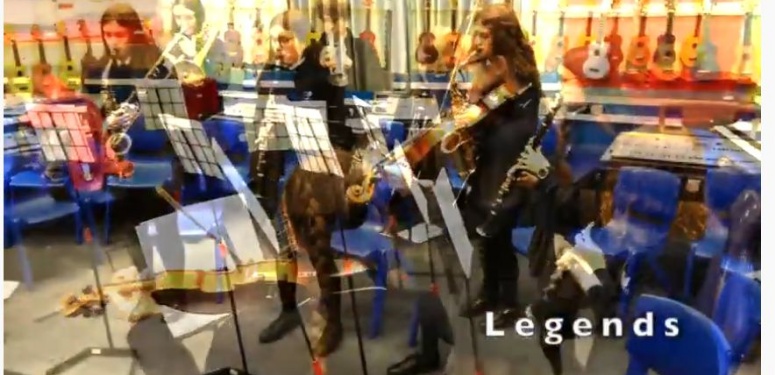 The Music department was really busy in term two preparing some musical highlights to share with our community.
See below links to the videos; hear Gordano's Year 7 choir singing 'This is me - Stronger.' Delve into some of our musical highlights and orchestral pieces from across the Year groups. Click the links below each image to view the videos.

These videos were all created from 14 different bubbled rehearsals held every weekday morning excluding Monday's with three to four rehearsals, run by our dynamic music and drama trio; Mr Guerrini, Dr Humphries and Mrs Day, alongside a fantastic cohort of 120 young musicians making music at Gordano School.
Thanks to everyone who contributed for their commitment, hours of practice and fortitude. If it sounds like the singers at Gordano have been busy then the instrumentalists can start warming up too! After half term the school orchestra will be reforming for live 'virtual' rehearsals of some classic Vivaldi, as well as a bit of New Orleans 'riot' jazz to create a proper party vibe. It's going to be an absolute hoot! Watch this space.