Gordano School Virtual Open Day - Watch Here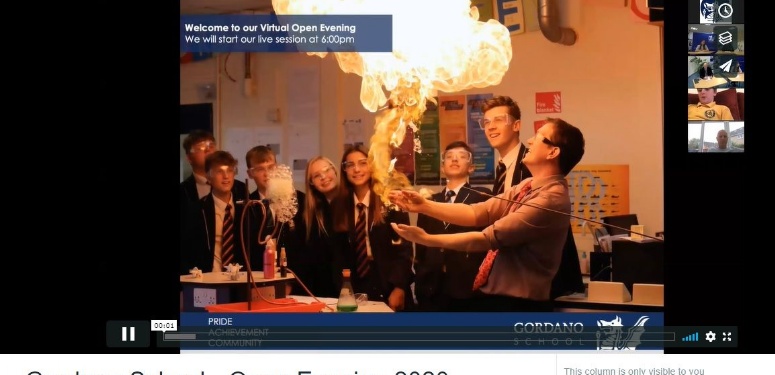 We are pleased to share the video from Virtual Open Evening on Thursday 1st October. We hope you enjoyed/enjoy the event/watching here. We hope this gives you a feel for what it is like to be a pupil at Gordano School and the chance to see a snapshot of some of the exciting opportunities that will be available to you when you start with us.
Our Virtual Open Evening was a live event, and includes the following:
The Head Girl and Head Boy will welcome you and you can hear about students' experience of life at Gordano
The Headteacher, Mr Inman, and Deputy Headteacher, Mr McGilloway, will present important information about the school's ethos and values
Video presentations showcasing the achievements of our students in a number of different subject areas will be available for you to watch
You will be able to download a copy of the school prospectus
Further video content will be made available on the school website and social media accounts throughout October
We very much look forward to welcoming you to Gordano School.
Gordano School would like to invite you to watch our Virtual Open Evening 2020 here and further video content to be enjoyed below
LINKS TO VIDEOS & PRESENTATIONS
Over The Rainbow DT Exhibition (10 mins)
Welcome to the Jungle - Music Concert
Summer Final Assembly - Winning Entries
Summer Final Assembly - String Orchestra
Our current prospectus and further information booklet is also available below
Gordano School - Main Prospectus 2020-2021