Gordano Careers Convention 2021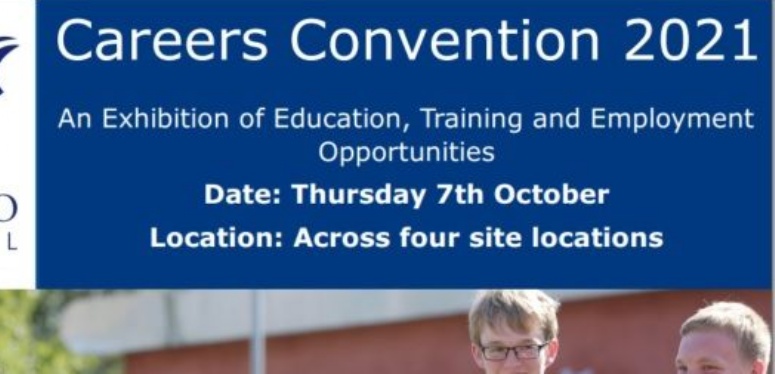 All students welcome, join our Careers team the for the 2021 Gordano School Careers Convention, an exhibition of education, training and employment opportunities.
Careers Convention 2021
Taking place on Thursday 7th October 2021 between 6.00pm and 8.00pm, across four site locations including the Main Hall and sixth form hall.
The Careers Convention is an opportunity to discuss next steps with Employers, Universities and Colleges of Further Education. Helping students to understand changing needs in the world of work. Find out everything you need to know on Post 16 options, including Apprenticeship and University talks. During the course of the evening there will also be a number of Careers seminars taking place in the 6th form hall. We look forward to seeing you there.
Meet with further education establishments, local, national and global businesses including Rolls-Royce, NHS, University of the West of England, Ernst Young, Babcock, Police, Weston College, HMRC, GKN and the Army.
There are two talks that need to be booked ahead of time:
To book the Apprenticeship Talk book here
To book the HE (University) Talk book here