Carol Service & Christmas Concert Tickets - SOLD OUT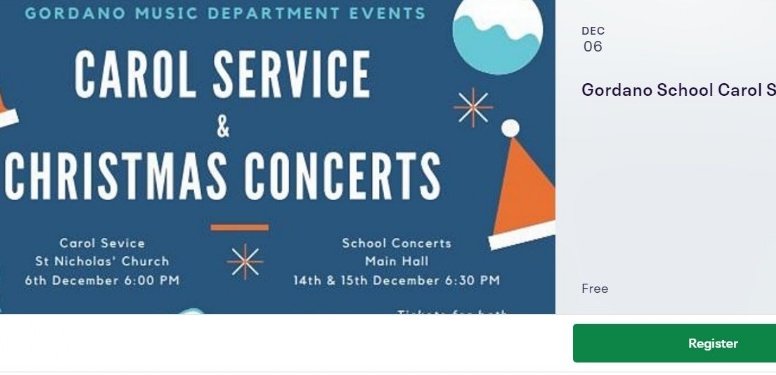 Carol Service Tickets are now sold out but we still have Concert tickets available, see below for more details.
Due to COVID restrictions we have a limited number of tickets available to our Carol Service & School Concerts this year. Places now SOLD OUT for the Carol Service, and the Concerts but we may get cancellations so feel free to check the link, you MUST register for a ticket, so we can manage numbers on the night. The Carol Service is from 6pm.
Follow this link to register for a place at the Carol Service on eventbrite, or click the image below. Christmas Concert tickets are £5 per person (no concessions) also now available to book here or by clicking the image below, the event starts from 6.30pm.
Concert Tickets