Virtual author visit: Aoife Dooley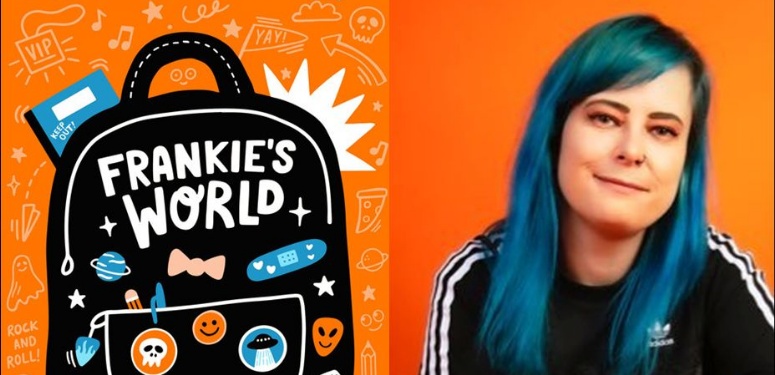 We were delighted to welcome Aoife Dooley all the way from Ireland for a virtual visit for our book group and Graffix group on Wednesday 9th February
Aoife Dooley was talking to use about her brand new graphic novel Frankie's World (Scholastic), a story full of heart and humour about 11 year-old Frankie.

Frankie knows she's not like anyone else in her class: she's different, but she can't quite figure out why. Is it the new freckle on her nose, or the fact she's small for her age? Or that she has to go to the hospital sometimes? Everyone else seems to think she's weird too, and they make fun of her at school. Frankie's dad left when she was a baby – maybe he was different too? It would explain why she always feels like an alien. So she and her best-friend Sam, embark on a mission to track him down.

This visually striking graphic novel offers a unique perspective on Autism and what it is like to feel different.
As well as telling us about the story and how it came to life, Aoife Dooley gave us an insight into the creation of her graphic novel, including planning, sketching, creating characters, structuring the panels, script-writing and the different stages of colouring.

We then had some great questions from the audience!

Thank you so much to Aoife Dooley and Scholastic for this brilliant event.