Sixth Form Bake Off Raises Funds for Ukraine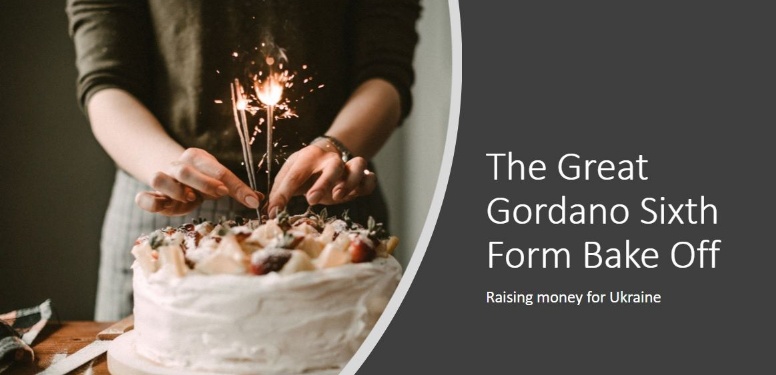 Well done to everyone who took part in the Great Gordano Sixth Form Bake Off, we raised an impressive £976.80. Thank you to all the students and staff who supported the Bake Off.
In early March the Sixth Form ran a Bake off to raise money for the Red Cross DEC appeal for Ukraine. Amazingly, they raised an astounding total of £976.80. There were some really impressive bakes on display. Many thanks to all our bakers and cake buyers.