RAG Week Returns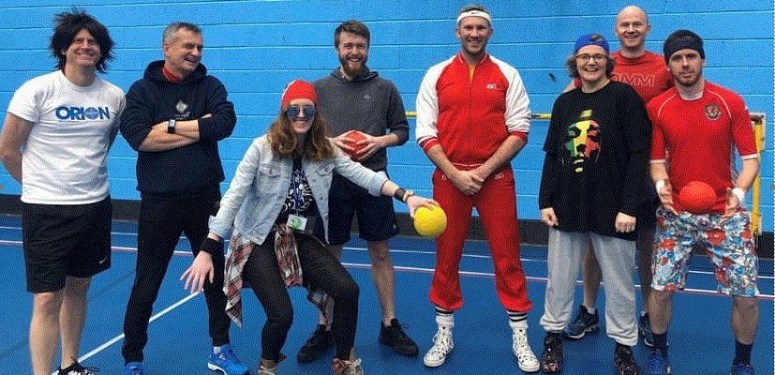 From the 17th-21st October 2022, Sixth Form RAG week will return in full capacity after a three-year break due to the Covid-19 pandemic. This week, organised entirely by the Sixth Form, can be enjoyed by the whole school with various activities available for the younger years to watch. This includes a student vs teacher's dodgeball tournament which is always a fun affair.
The term RAG itself is an acronym for 'raising and giving' and has been adopted by Universities around the country. Many Student Unions have created RAG societies, which raise money each term for different charities by going on brightly coloured socials and fundraising between lectures. Here at Gordano, the Sixth Formers have taken inspiration from the ideas of these older students and created a RAG week which has been a successful part of the Gordano Sixth Form identity for many years.
This year, the two charities for which money is being raised are Mend the Gap and Cancer Research. Mend the Gap was created in 2011, to help 'mend the gap' between cultures, religions, generations and levels of different wealth within communities and around the world. There are practical projects in place in both the UK and Eastern Africa to help advance education and eradicate poverty. The charity is currently fundraising to help build a school and multipurpose hall in the isolated Bochoroke Village in Western Kenya.
This year's RAG week is also raising money for Cancer Research. The world's leading independent cancer charity, Cancer Research has been working towards fighting cancer since its formation in 1902. Since then, it has helped to progress the survival rate for cancer from just 24% in the 1970s, to more than 50% today. The money raised helps to fund important research into cancer treatment.
One key way the Sixth Former's will raise money is by dressing up in accordance with different themes. The themes this year are: The Movies, Twins or Twosday, Decades, Festival Clothing, and Pyjamas. If you see power-rangers wandering around Portishead high street, now you will know why!
Although only the Sixth Formers and Sixth Form Team dress up, which, as always, will be embraced fully by Mr Heysham and Mrs Ramsay, joint directors of Sixth Form, there are a number of ways the lower school can participate and help raise as much money as possible by attending various events that are running throughout the week:
Tuesday October 18th – The Teacher v Sixth Form Students Dodgeball tournament will be in the Old sports Hall at lunchtime. This event is the highlight for many of the staff and students, and the teams have already started practising!
Wednesday October 19th – RAG fayre in the Old sports hall. There will be 15 tutor group stalls related to different decades with sporting challenges, refreshments, games, music and much more. Each stall will have a small charge for the activities but all the proceeds will go towards the two charities.
Thursday October 20th – RAG-fest. This is the annual festival of music that students in Year 10 upwards can attend, from 7-10 p.m. If they wish to perform, they should contact EWO0805@gordanoschool.org.uk who will be in touch to talk about what they can offer to the event. Look out for posters and further details of where to buy a ticket.
All students at Gordano are encouraged to bring in cash for the week, especially on the day of events they wish to attend. There may also be other things they can buy during the week, such as cakes and sweets. Look out for posters around the school site in the coming weeks with more information about the event – it promises to be an amazing week!