Gordano Students Fundraising for 'Bemoreben.'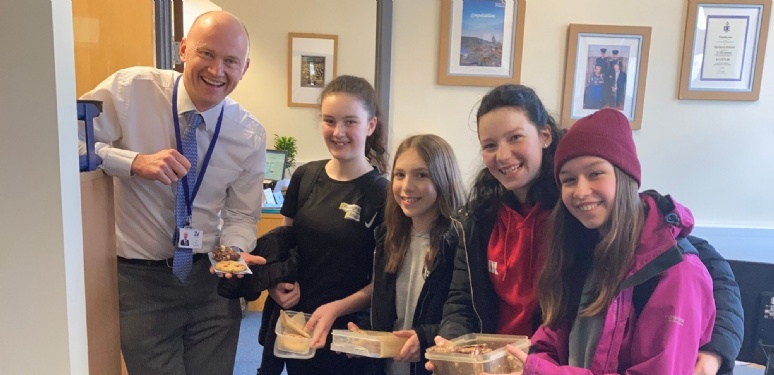 Well done to the students from 8P2 who have been busy fundraising for the local charity 'Be More Ben,' today. They even sold some cakes to Mr Inman and the admin team. #GiveBack. More details below if you would like to support their efforts.
Ben was just 8 years old when he died from a rare and very aggressive brain tumour called DIPG. Prior to his diagnosis he was a fit, healthy and happy young boy who loved football, both playing for his local team and watching Bristol City FC.
In the weeks following Ben's death, rather than being bombarded by help from professionals, Shane and Sarah, Ben's parents, noted there was a huge gap in the market for reliable, ongoing support. Even less for bereaved siblings and nothing for other family members; grandparents, aunts and uncles.
This is why they set up The Benjamin Pritchard Foundation – Be More Ben in June 2018. Be More Ben provides parents and families affected by the death of a child* with networking opportunities, days out and activities and offers ongoing support services such as talking and complimentary therapies.
If you would like to donate you can do so here.