Gordano School Supports Children's Mental Health Week 2022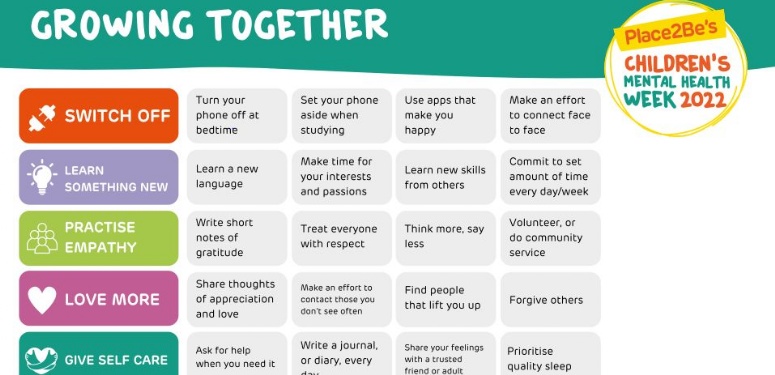 This February (7th - 11th,) Gordano School has been supporting Place2Be's Children's Mental Health Week (CMHW). Working with OTR (Off The Record, Bristol) we have delivered assemblies and pop up talking sessions throughout the week.
The theme for this year's CMHW is 'Growing Together', focusing on personal growth and the teenage brain. Growth is about positive change not just new skills.
Tutor activities during the week focused on exploring the teenage brain, how it grows and past and future growth.
Off the Record were with us all week delivering assemblies and pop up sessions at lunch times and break times. Well done to everyone who got involved and stopped to chat.