Global Gordano!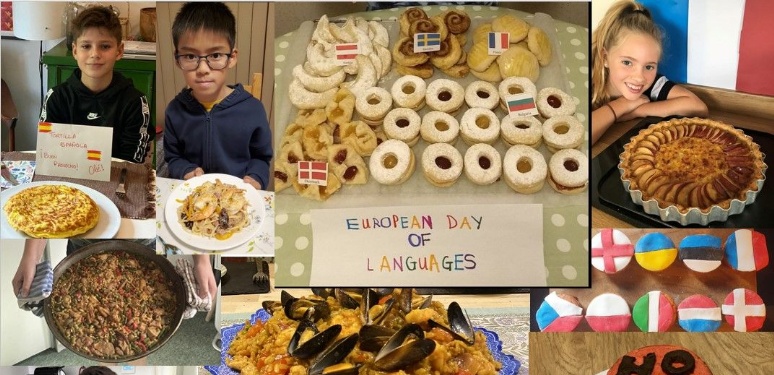 This term in the Modern Foreign Languages Faculty, we have enjoyed a number of different events to celebrate language learning, coinciding with the European Day of Languages on 26th September.
We began with our European Café where Year 7 students were able to come and practise their new language skills to order break time drinks and snacks. We also enjoyed flag face painting and introductory sessions in Welsh and Japanese. Many thanks to our brilliant A level students who helped out at these events and a huge thank you to Aldi Portishead who kindly donated all the food and drinks for the café.
For the third year we have also run our European Day of Languages Cookery competition and once again have been blown away by the students' culinary and creative talents. We have seen everything from delicious paellas and pizzas to tarte tatin and Pflaumenkuchen, along with many amazing flag cupcakes and biscuits, and even a Spanish bull cake and a fish and chips cake!
Congratulations to all the winners and runners-up in each category. It really was so hard to choose the winners this year – their names will be revealed and prizes awarded in MFL lessons over the coming week.