Day for Ukraine and RAG Fair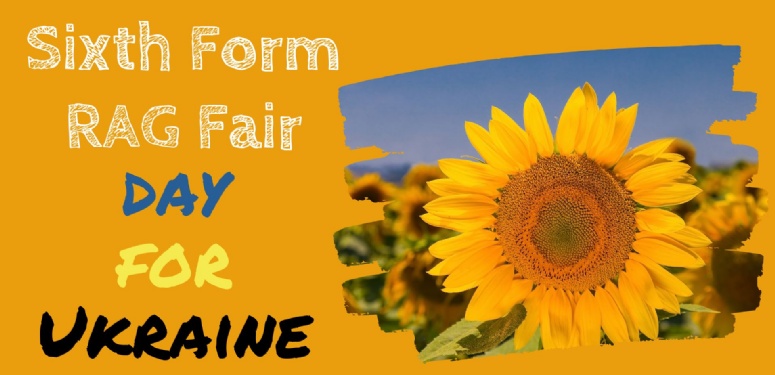 On Wednesday 6th April we will be hosting a 'Day for Ukraine', combining it with our annual Sixth Form RAG Fair, to raise money for the Disasters Emergency Committee and show our solidarity with those affected by the terrible events unfolding in Ukraine.
Sixth Formers will be organising a range of fund-raising activities at lunchtime and during the afternoon, so students need to bring some cash to school on Wednesday to join in the fun.
It will not be a full non-uniform day, but Year 7-11 students will be able to wear one item of blue or yellow in addition to, or instead of, one piece of uniform if they wish. Sixth formers will dress in blue and yellow for the day.