Carol Service Welcomes in the Festivities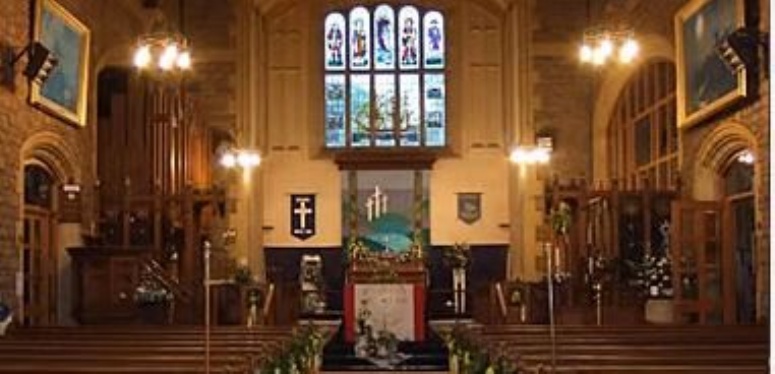 The Gordano School Christmas Carol Service was a great success on Wednesday at St Nicholas' Church. The event showcased musical talent across all years and welcomed in the festive spirit.
The church was packed to the rafters with family and friends of the students as they enjoyed a variety of Christmas songs; both traditional carols and original compositions. Dr Martin Humphries, Head of Music described the programme as a journey following the Christmas story starting with 'In the Bleak Midwinter' performed by our Barbieshop Choir and ending with 'We Wish You a Merry Christmas' where the congregation were invited to join in.
Performances were predominantly spread out between Senior Choir, Year 7 Choir and the combined Choirs, however there were also contributions from smaller groups and soloists. The vocal Quintet sang 'Gaudete', a traditional carol meaning 'rejoice' and Amelia Farthing, a year 12 student, sang Sarah Bareilles 'She Used To Be Mine' popularised by the musical Waitress.
Year 10 student Imogen Dexter wowed the audience with her own composition entitled 'Your Love Is'. Whilst not a traditional Christmas song the lyrics spoke of love, a feeling often associated with the festive season.
The service was a huge success with members of the public and parents alike commenting on how well the students did. All those involved should be proud of their achievements. A special thanks to Rev. Rob Eastwood-Dewing for inviting us into his church and for his blessing during the service. Thanks must also be extended to Dr Humphries and Mr Rumming and all staff involved for their commitment and inspiring teaching throughout the year.
We look forward to the next Christmas event the music department has to offer. There are still tickets available for the Christmas Concerts on Tuesday 6th and Wednesday 7th December; please follow the link below if you'd like to attend:
https://www.gordanoschool.org.uk/news-and-events/latest-news/christmas-concerts